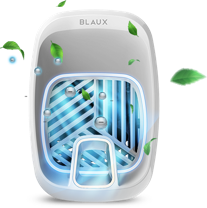 Cleans and deodorizes the air in your home or office
Blaux In Home
THE EASIEST WAY TO
FRESHEN UP YOUR
SPACE
Blaux In Home – Plug-in ionizer and air freshener
Removes harmful floating particles, dust, pet
dander from the air
Activated charcoal bag removes offensive odors
Easy to set up - just plug and play
3 fan speeds and light notifications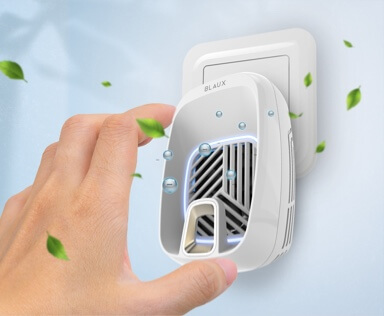 THE SCIENCE BEHIND IN HOME

In Home creates negatively-charged ions that attach to positively-charged airborne particles and weigh them down. This causes the particles, including pollutants, dust, pet dander, and more, to fall to the ground, away from the air you breathe.
GOODBYE,
UNPLEASANT SMELLS
Enjoyed purified, deodorized air when In Home is
used with the Activated Charcoal or Scented Bags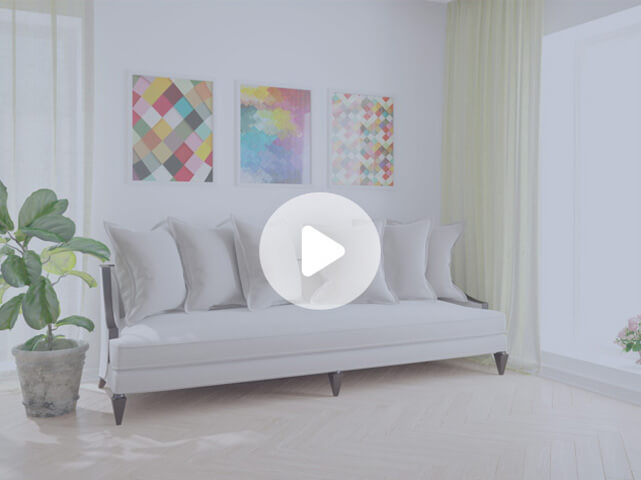 USING IN HOME COULDN'T BE EASIER

01

Insert the activated charcoal pouch or scented pouch into the cradle in the unit.

02

Plug Blaux In Home into an outlet of the room you want to
freshen up.

03

That's it! Blaux In Home will work
to quickly purify and deodorize the
air you breathe!

How to Use Blaux In-Home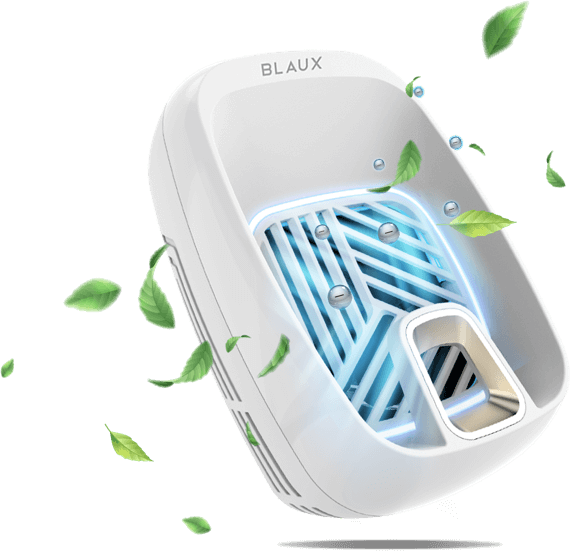 PRODUCT SPECIFICATIONS

| | |
| --- | --- |
| dimensions (L,H,W) | 73mm x 112mm x 76mm |
| Color | White |
| Voltage | 110/220V |
| Air VOLUME | 12 CFM (Cubic Feet Per Minute) |
HEAR IT FROM

Blaux In Home Customers
Karen W. – Verified Buyer

Star Star Star Star StarHalf

I started with one of these ionizers in my children's playroom to help cut down on dust. Now I have them all throughout my home. The Blaux In Home gives every room they are in a very pleasant air.

Geoff L. – Verified Buyer

Star Star Star Star StarHalf

I have two big dogs that love to play outside. It's hard to keep things smelling fresh, especially after they roll around the carpet and furniture. The Blaux almost instantly takes the smell away. I keep them set up in almost every room.

Ryan D. – Verified Buyer

Star Star Star Star StarHalf

I know my Blaux In Home can't kill all the particles, but it sure does give me peace of mind. I even bought an extra one to take with me during my travels. It's perfect for any hotel room.
Blaux In Home – Plug-in ionizer and air freshener